Another major election is very close as Ghanaians anticipate elections 2020.
In three weeks time, Ghanaians will be voting for a new President and their various members of Parliament. It will be a very grear opportunity for the good people of Ghana to judge the Performance of President Akufo Addo over his four years reign.
The battle is between several political parties including the NDC and NPP.
All the other smaller political parties are looking forward to break the duopoly between the NDC and NPP. But is that going to be possible this year? Looking at what is happening on the grounds, is seems the smaller parties are still not showing any massive determination in winning the presidency.
The story continues to be the NDC and NPP still dominating on the grounds.
Since this particular elections is mainly between two people who have had the chance to rule this country before, thus John Mahama and Akufo Addo, their records in government will play a major role here.
Talking about records, President Akufo Addo as part of his campaign through online, he posted some of the things he claimed as his achievements on Twitter to convince Ghanaians.
Among the things he posted as his achievements includes Solving "Dumsor" According to him, he resolve the Dumsor crises in the country which has caused a lot of Ghanaians to loose their businesses in the past.
The President, touting their industrialization agenda, he stated
"Our industrilization agenda included deploying a stimulus package to support existing Ghanaian businesses, Solving Dumsor and reducing electricity tarrifs by 25% for industrial business"
This got Ghanaians in a total shock and disbelief for Akufo Addo to mentioned that he Solved "Dumsor"
In fact, Ghanaians really descended on him for saying he was the one who solved the power crises in the country. According to Many people, they stated clearly that Dumsor was something that was solved by John Mahama before leaving office.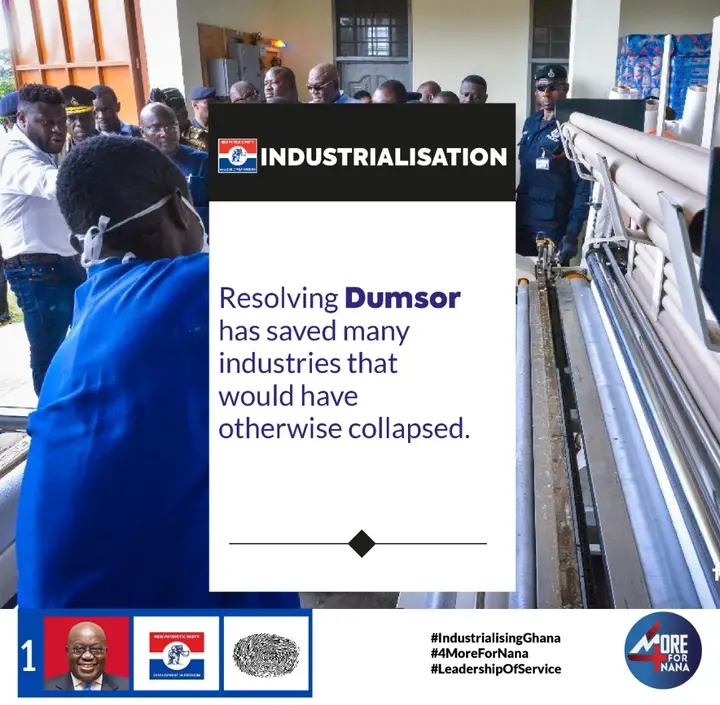 We managed ro get some of the reactions to the President's claim of solving Dumsor