Ghana's Parliament is considering turning to two Nigerian presidents to speak to the nation ahead of 2016 general elections marked out by political analysts as the most crucial contest yet.
Speaker of Parliament Edward Doe Adjaho wants current President Muhammadu Buhari and former president Goodluck Jonathan to share experiences on how Nigeria managed to sail through a very sensitive election that saw the transfer of political power to an opposition party for the first time since independence.
Already Nigeria's Electoral Commissioner Professor Attahiru Jega is in the country sharing such experiences.
Prof. Jega delivered a lecture organized by the Institute of Economic Affairs yesterday during which he charged Ghana and Nigeria to transfer the passion to outdo each other on the football pitch, to a competition of who has the best democratic credentials.
Professor Attahiru Jega on Tuesday turned to parliament where he paid a courtesy call on the parliamentary leadership in Accra.
He also spoke on a controversial debate on the need for a new voters' register, advising that the discussions must not take a political dimension.
Prof. Jega also met with opposition leader, Nana Akufo-Addo.
Photo: Prof. Jega with the Chief Justice Georgina Wood
Jega made history after overseeing polls in March 2015 in which 72-year-old Buhari's All Progressives Congress (APC), defeated arch-rival Peoples Democratic Party (PDP) which governed Africa's most populous nation for the past 16 years.
Buhari, who headed a military regime in the 1980s made a democratic return on his fourth attempt.
Despite reported administrative inefficiencies, the Chairman of the Independent National Electoral Commission (INEC) was credited with organizing an election believed to be the most transparent in Nigeria's history.
University lecturers were chosen as presiding officers in polling stations as one of the credible initiatives undertaken by INEC to ensure the process was professionally administered.
In a very engaging process, Nigerians took to social media to post pictures and videos of delays and any irregularities and got INEC officials to respond to problems reported at different polling units as they came in.
In Victoria Island ward, when ballot papers arrived late and unsealed, the crowd demanded that the presiding officer explain why that was the case.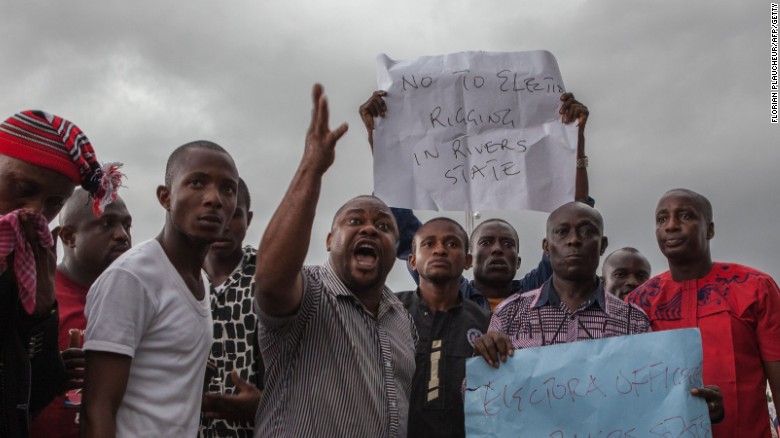 He was forced to hold up the ballot papers to show everyone they had not been tampered with.
"It's easy to forgive INEC because we believe it's a mistake of the head and not of the heart. (Attahiru) Jega, (Chairman of the electoral commission) is very trusted."
"It was great how transparent the election was," activist Nagarajan said.
– See more at: http://myjoyonline.com/politics/2015/December-15th/parliament-to-invite-buhari-goodluck-jonathan-ahead-of-2016-elections.php#sthash.xsE39baL.dpuf